What have staff at TSCPL been learning about this week?
Here are five training topics, sessions, and resources that staff members were focused on.
This is the all-staff training for June 2022. It takes approximately 35-45 minutes to complete. Let Kate or Brenda in Staff Training know if you're having trouble accessing or completing it. 107 staff members have completed it so far!
Lots of TSCPL staff members have taken Ryan Dowd's training to help better understand mental illness, including Parts 1, 2, and 3. Part 4 of this 4 part series is scheduled on July 14th from 1-2 PM. Let Kate or Brenda in Staff Training know if you would like registration details for the live session. A recording of Part 4 will be added to the Ryan Dowd academy soon after July 14th.
Harold Stolovitch is one of the authors of the classic (in the training world) book Telling Ain't Training, which was first published in 2002 (there's a new 2020 edition). In this recent podcast, Stolovitch shares practical advice for how to design effective learning experiences.
Trust is so important! In this video, Brown provides an overview of 7 elements of trust: Boundaries, Reliability, Accountability, Vault, Integrity, and Generosity (BRAVING). "Trust is built in the smallest of moments."
5. Virtual Events in Communico
Shannon kicked off a new email series focused on Communico tips. The topic each month will be based on YOUR top Communico questions. The first question in the series is, "How do I build a virtual program in Attend?". First, review how to create a virtual event with integrated Zoom. Communico is integrated with four of the library's Zoom accounts to make virtual programs possible for any programmer, not just Zoom account holders.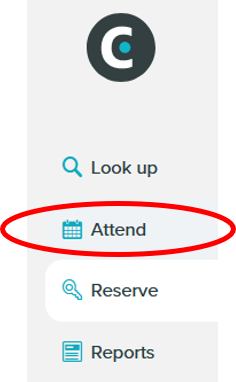 Start in the Attend module and select one of the Virtual Rooms as the venue. To build a successful virtual program, remember these three yeses and a no:
Yes! Maximum attendees is required (the Zoom limit is 300)
No! DO NOT enable waiting room – when this is turned on, only the room owner can start the program
Yes! DO enable allow participants to join before host – Zoom defines the programmer as a participant until you claim the host role!
Yes! Add a password (letters or numbers).  Zoom requires some kind of security. If a password isn't present Zoom automatically enables the waiting room.
Learn how to Start a Virtual Event by Yourself, which covers claiming the host role. In this way, presenters who are not Zoom room owners can use a "host key" to claim the host role (without assistance from the Zoom room owner).
Want to learn more about Communico? Visit Communico Information, a corner on the intranet covering all things Communico! Find it on the Programming & Meeting rooms page as well as the Digital Services team page. Email staff-training@tscpl.org with any Communico training questions that you would like answered.