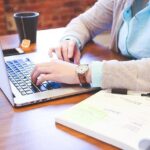 NEKLS and the other Kansas regional library systems have coordinated a webinar about Intellectual Freedom and common challenge issues happening all around us. The presenter, Martin Garnar, is the Director of the Amherst College Library, chair of the ALA Intellectual Freedom Committee, and editor of the 10th edition of the Intellectual Freedom Manual. The webinar will discuss recent challenges to books and programs, review tools and resources for engaging with community concerns, and participants will have a chance to discuss what's on their mind.
When is the webinar? Jun 9, 2022 – 1:30-2:30 PM
If you're interested in attending, please register in advance at: https://kslib.zoom.us/meeting/register/tJYld-iorTIiG9ckbTCTnUvABZF4DXiX_tKB
After registering, you will receive a confirmation email containing information about how to join. The session will be recorded.