The library is requiring customers take an equipment orientation class before using the equipment in the new L2TC.  We'll be using Polaris to keep track of who has been through the class.
Check the Customer Record
We'll be using the custom field options in the Patron Registration Record to keep track of customers who've been through the orientation class.  Each type of equipment is listed separately with a simple checkbox – checked means YES, unchecked means NO.
In the client, find it in the Custom Data view (look for the pencil icon)

In LEAP, find it in the Attributes section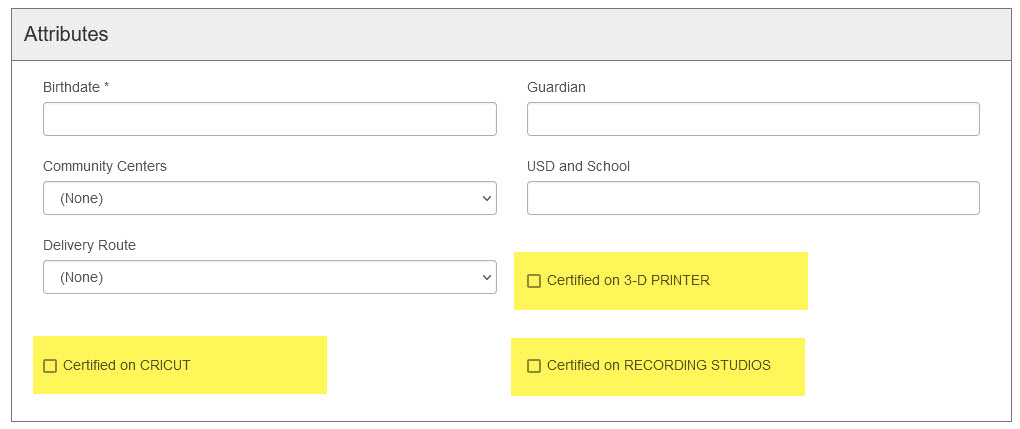 Searching on Custom Fields
Use the Patron Registration Find Tool to search on these new custom fields! Here's an example of how to find ALL customers certified on the 3-D printer
use the wildcard (asterisk) in the For field to search everyone
In the Limit By field, select the custom question you want to lookup
Select the YES to show you all customers who have gone through the class!