Until now you've probably had to coordinate with a zoom account holder to start your library program and then transfer the host role to you. We've discovered a way for presenters (not room owners) to claim host role without assistance – all you need is the host key!
Claiming host with the host key
It's possible to claim the host role without assistance from the zoom account holder with the correct event settings!
1. Start the event from the Communico control panel
2. Join the meeting in Zoom.
3. Open the Participants panel.
4. Click Claim Host at the bottom of the participants list.
5. In the pop-up, enter the host key and click 'Claim Host'.
If the event is booked in Virtual Room 04, you will need Shannon's Host Key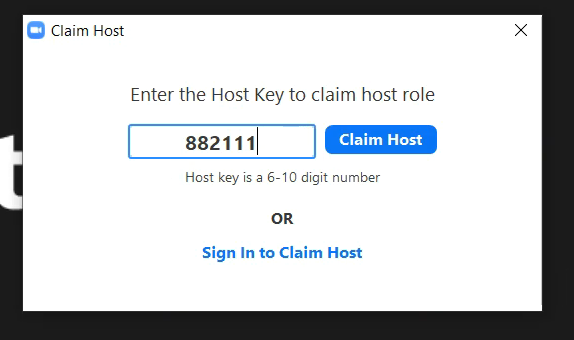 Once the host key is verified, you will have host controls in the meeting.