OneDrive is where files from your M drive moved to when we migrated to office.com
You will need to log into OneDrive on your workstation. Find the blue cloud icon in the system tray (the icons next to the clock on your monitor). Give it a right-click and login with your windows credentials.
The OneDrive icons in the notification area and File Explorer tell you the state or status of the file or folder. Here's the most common ones:
Online
A b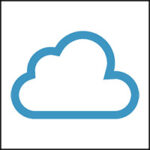 lue cloud icon next to your OneDrive files or folders indicates that the file is available online. Online-only files don't take up space on your computer.
You can't open online-only files when your device isn't connected to the Internet.
Available Locally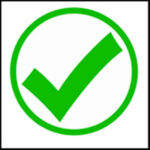 When you open an online-only file, it downloads to your device and becomes a locally available file. You can open a locally available file anytime, even without Internet access.
If you need more space, you can change the file back to online only. Just right-click the file and select "Free up space."
Shared

If you see a "people" icon next to your OneDrive files or folders, this indicates the file or folder has been shared with other people.
Learn more about how to change sharing at Share OneDrive files and folders.
Syncing
The circular arrows signify that sync is in progress. This includes when you are uploading files, or OneDrive is syncing new files from the cloud to your PC.
Sync icons may also be seen online in OneDrive.com.