The phone system upgrade has been completed. Please refer to David's original post for the quick reference guides/etc here.
There are a few more steps to log in to the new Mitel Connect client for the first time. When you launch the program, it will give you this screen. Except for the call center desks, follow these instructions to get started. Call center instructions are provided in the next section below.
Click on "Show advanced"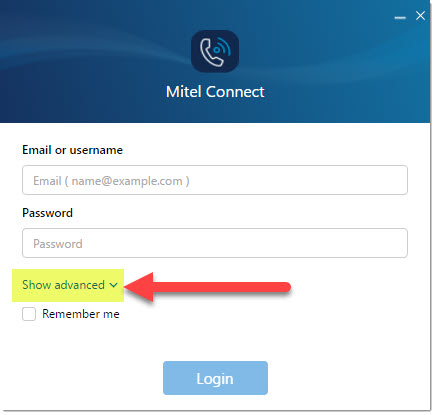 Next, check the box Use Windows Credentials, enter the name of the server voip.tscpl.org, and check on Remember me and click Login. That's it!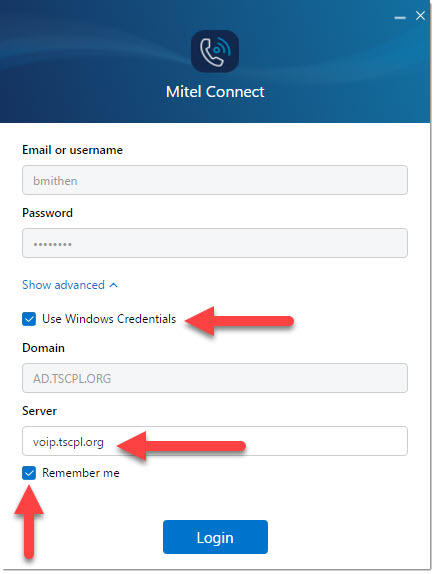 Call Center Instructions
When you first start Mitel Connect, you will be asked to log in. Log in using either ccenter1 or ccenter2 as your username, depending on which computer you are at. The passwords for both logins are the same as before. Make sure the server name is voip.tscpl.org and check Remember me so you don't need to log in each time you return to that desk.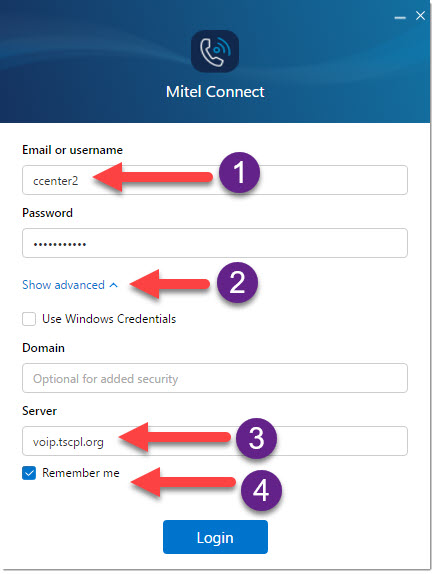 Once logged in, you will be presented with the initial screen below. To expand your view to show the queues, click on Workgroups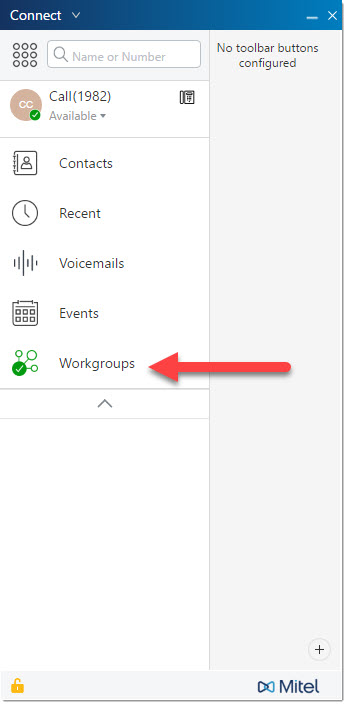 Next, click on Show Workgroup Details to expand the view to voicemails, agents, and queues. You will primarily be concerned with both the voicemail tabs, and the Agents tabs.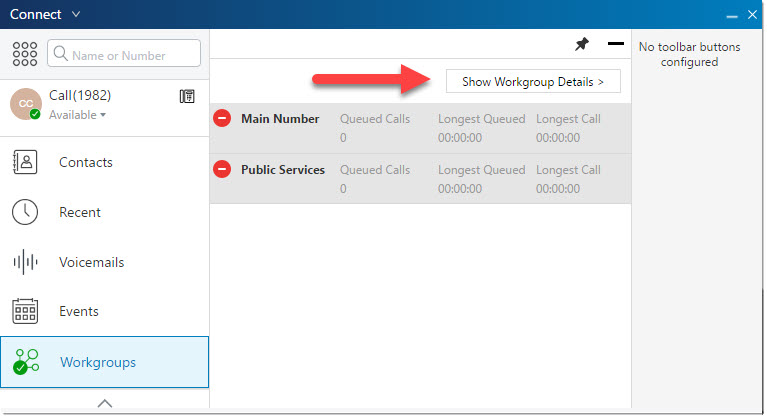 Logging Agents In/Out
From the agents tab, you can quickly see how many agents are logged in to each queue. Icons quickly show you who is logged in and who is not. If you right click on the list, you can sort by Agent State, which quickly brings the logged in agents to the top of the list. You can search using the box to locate someone quickly if you need to log them in.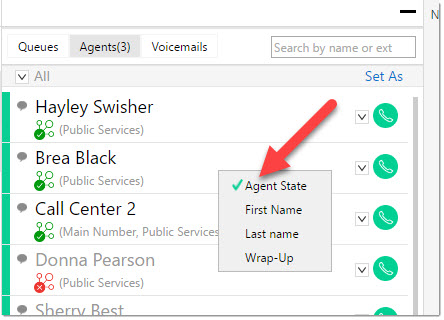 To log them in or out, click on the workgroup bubble under their name. Click Log in or Log out as necessary. When logged in, their bubble will turn green. Logged out, red.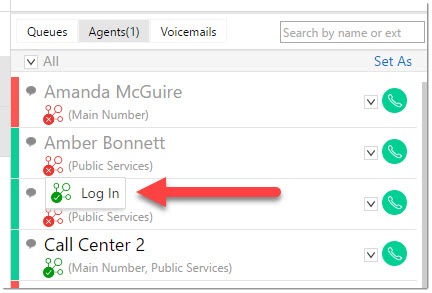 Transferring a call
While on the call, click on the Transfer button, type in the name, and choose either Transfer, Consult, or Voicemail to send the call to the person.