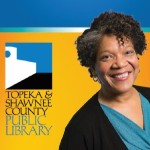 The hidden talents of our fellow staff members were on display in the Gallery exhibit Alter Egos.
Donna Rae Pearson, Local History Librarian, had photographs in the exhibit.
Why did you choose photography ​as a means of expression?
I grew up with a father, uncles, and even a grandfather that constantly took images. We have a rich treasure trove of photographs that documents our family over the course of generations. It was natural for me to pick up a camera at some point and start shooting. I did so in junior high and have never stopped for any extended period.
At some point I figured out, maybe while in college pursuing an art degree, that photographs are history captured. Using the most obvious phrase, photographs are a moment in time and therefore history in the making.
Photography gives me the ability to merge the two disciplines of art with history. I started out as more of a documentary photographer. Today, my approach is probably more pictorialism in approach. Either way, the act itself of capturing images calms me.
What's your favorite art-making tool or material?
It used to be my "big camera" as well as a darkroom. Nowadays, it is my camera phone. Nope, it isn't as high-quality an image – it is still not bad. Since it is always on me, I can capture spur of the moment images wherever I happen to be.
The images in the show were taken with my camera phone on one of my morning walks. In art school, I was taught that it is less about the expense of the tool and more about knowing how to use it to its highest potential. If I can throw in one more favorite tool it would be my eyes. Learning to SEE big and small aspects of the world around me to capture it is the best and perhaps most necessary for any artist.
If you had an unlimited budget, what's the first thing you would buy for your art?
Oh, that is easy, ticket(s). I would purchase an all-expense paid trip around the world by a variety of different modes of transportation. My most reliable travel companion would be a camera.
Thanks to Donna Rae for sharing her thoughts on her creative process!