We've got cool instruments to see on display both inside and outside the Sabatini Gallery. But what do they sound like?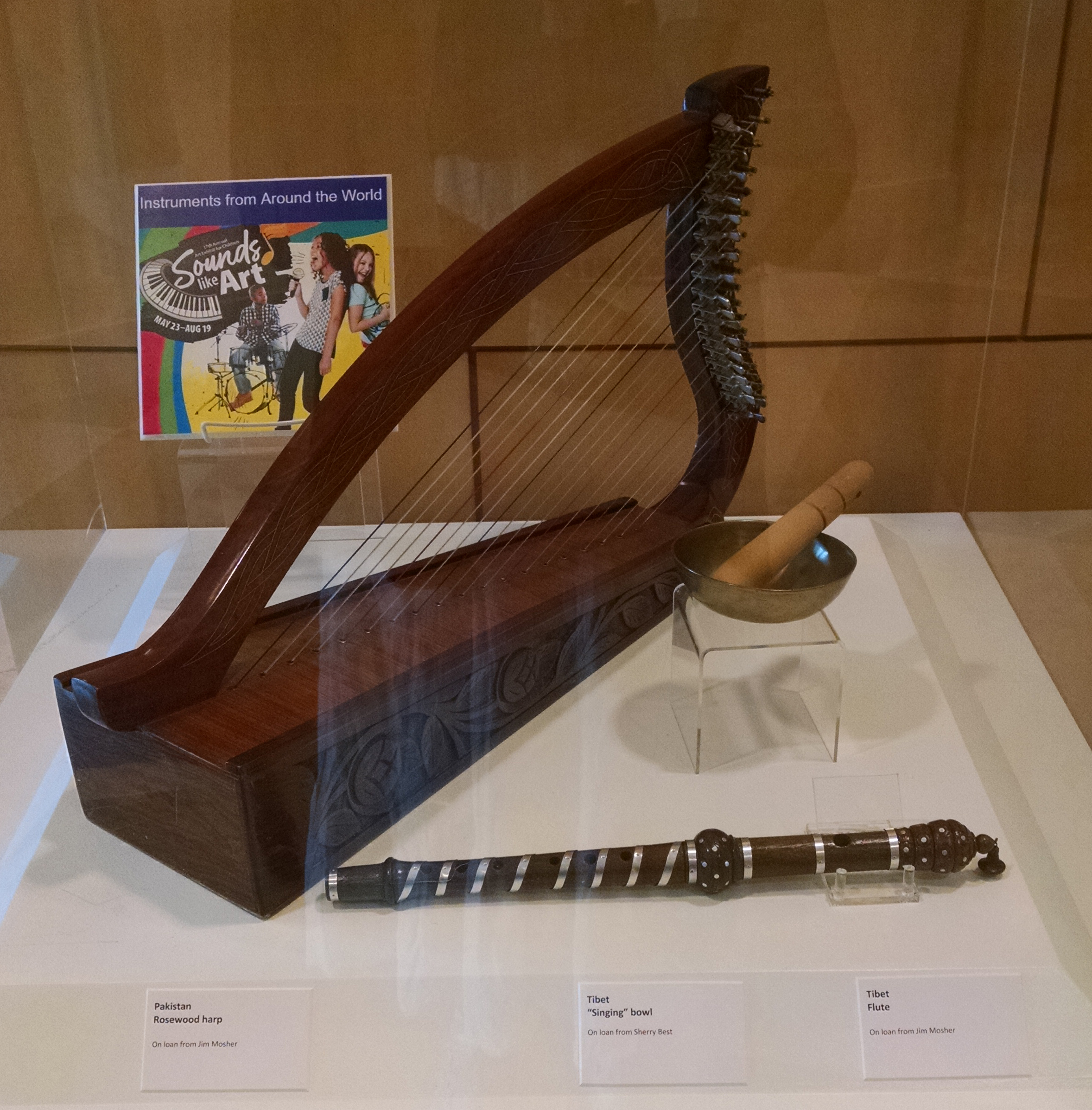 Most of the instruments are on loan from TSCPL Red Carpet Public Services Specialist Jim Mosher. A talented harpist, he plays all of the instruments himself, along with oboe and English Horn with the Topeka Symphony.
At left is a ceramic whistle by Laurie Spencer.The one in the Sounds Like Art exhibit sounds much like the on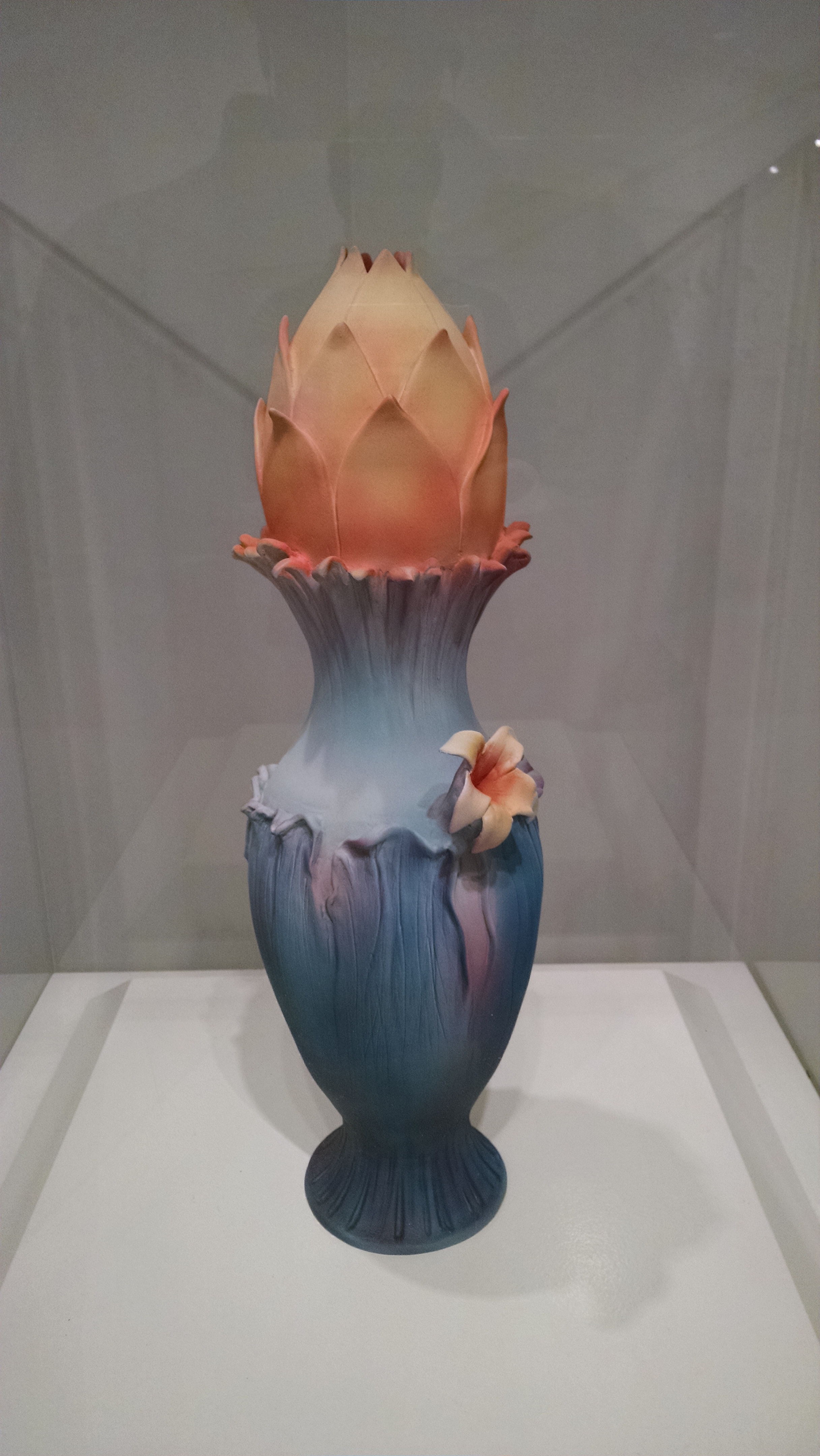 e that Laurie plays in the video, kind of like a train whistle.
Every culture, all around the world, makes music. This display features some of the different ways people around the world make sounds into music.
On display are a rosewood harp from Pakistan; a flute and "singing bowl" from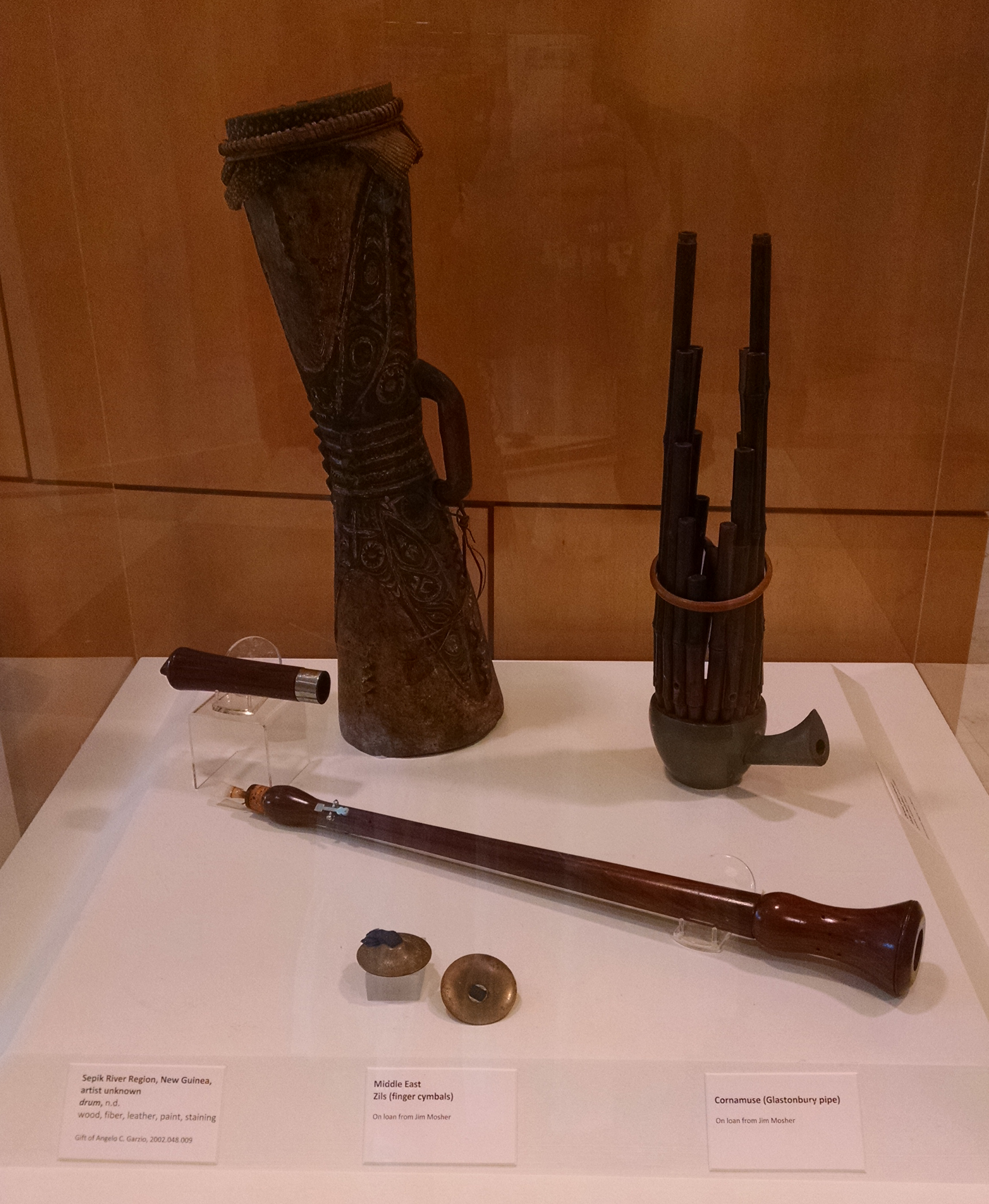 Tibet; a cornamuse (European); a pair of Middle Eastern zills, a drum from the Sepik River region of New Guinea; a Chinese sheng; an African sansa (thumb piano); a shofar from Israel; a flute from Ireland; a French bombard; a prayer flute made by Kiowa artist Evans Barr; an English pennywhistle.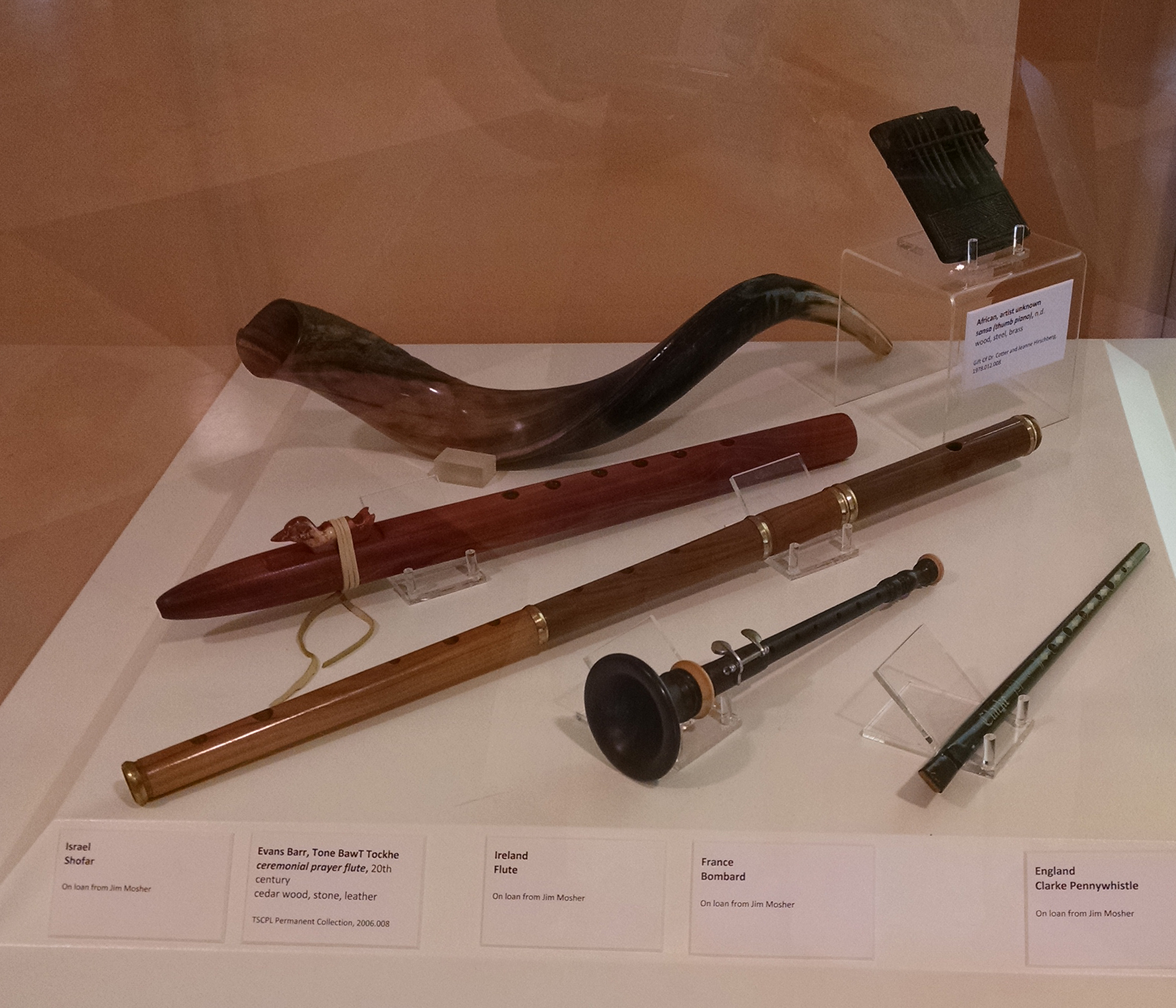 Take some time and click the names of the instruments to hear people playing them. Summer Learning is all about music this year!