The first time you log in to a computer, a few steps will need to be completed to set up your phone. This will be done once on each computer that you log in to.
When you launch ShoreTel Communicator, a wizard will be launched. Read the Getting Started wizard, and click Next.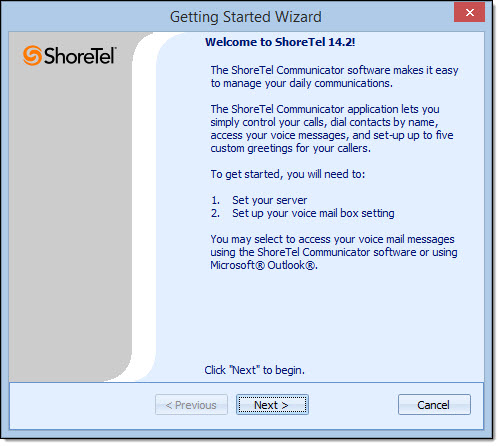 Enter the server name: voip.tscpl.org, and make sure the "Use Windows credentials" box is checked. When complete, click Next.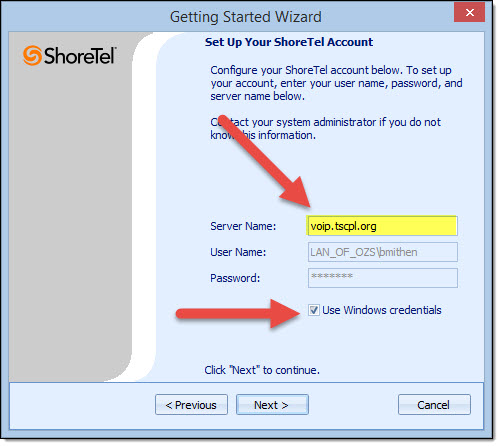 You will get a confirmation that your account is set up and logged in. Click Next.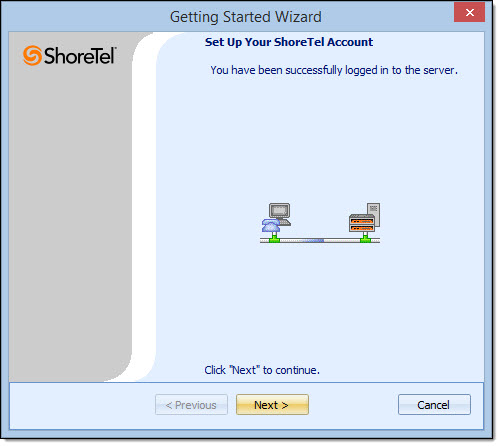 Configure your voicemail password
You will need to set your voicemail password. It is possible that your password has been preset to "1234". Don't worry, you will be able to change this later. Click Next.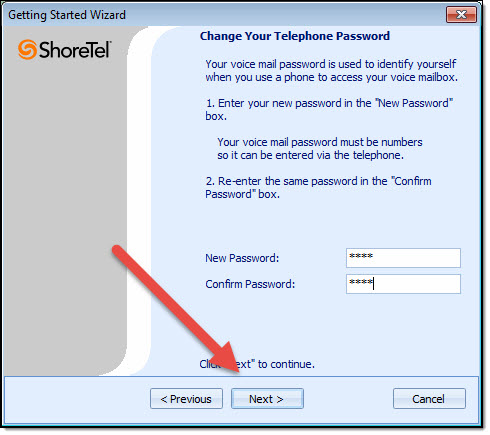 Record your name
You can record your name at this time, or record it later on. Follow the instructions on the page to record, or simply click Next.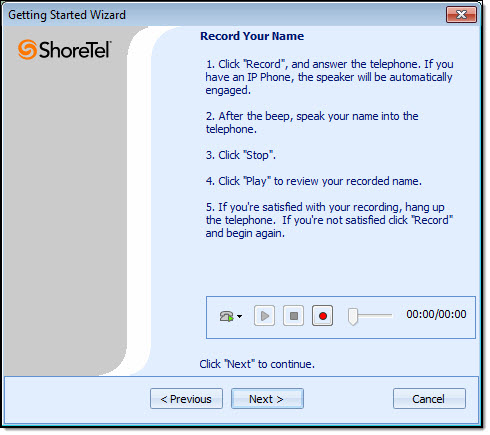 On the final page, check the box to "Start ShoreTel Communicator" before clicking Finish. This will make sure your phone is started when you log in to your computer.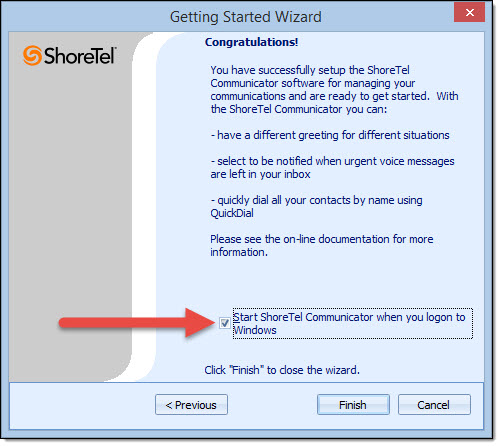 When you first launch the software, you will need to configure two areas. Make sure your handset is already plugged in when you start.
First, select "SoftPhone" from the dropdown list.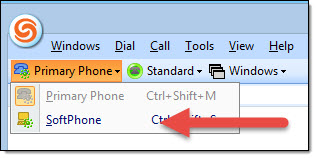 Next, click on the 'S' icon in the top-left corner and choose Options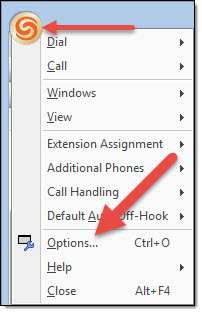 Select SoftPhone, and change both Play and Record to the Plantronics device. Click OK.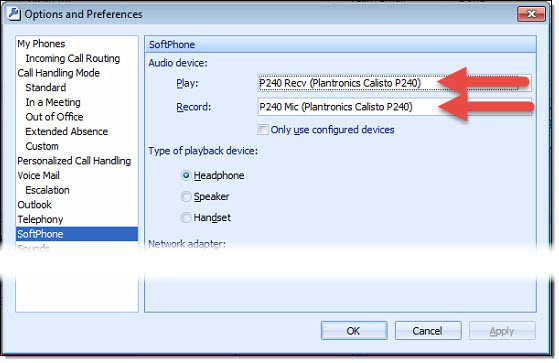 If you need to re-record your username, click on Voice Mail, then Record Name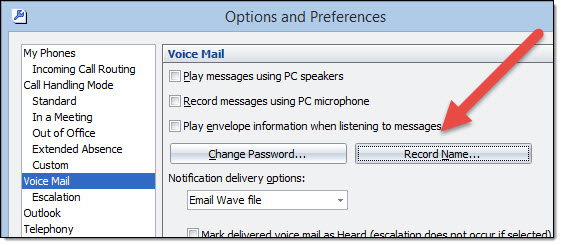 That's it! Your phone is set up, and configured for use with your handset.