Communication and Marketing spreads the word about our wonderful library's collections, services and events via a multitude of print, digital and local media platforms.
We are a busy department! We typically juggle multiple projects at once. We are passionate supporters of the library and feel strongly that the products, services and events we promote are to the betterment of our community.
---
Helpful links
Who we are
The C&M Department consists of a director and four staff members.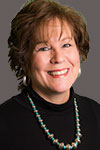 Communications and Marketing Director – Project management and decision-making for all communications internal and external. First point of contact for anything having to do with media, advertising, branding, public relations, promotion, signage and customer communications.
Contact Diana Friend • 580-4486
Communications Editor – Creates and curates graphics/written content in web, print and media relations, proofreads and edits outgoing and internal communications. Works with staff to develop content, executes marketing and social media campaigns. Editor of the bi-weekly Library News Update (e-newsletter), web content and any information that represents the library.
Contact Ginger Park • 580-4487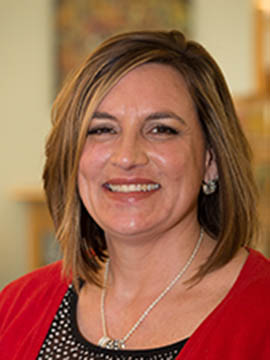 Art Director – Responsible for any and all visual imagery having to do with the library, internal and external. Creates digital and print advertisements and signage. Oversees library's visual brand.
Contact Karen Watson • 580-4479
Web Administrator, Multimedia Producer & Visual Artist
– Responsible for any and all library photography and video projects. Creates digital and print advertisements and signage. Website design, implementation and updates.
Contact Michael Perkins • 580-4605
Events Coordinator
– Facilitates library meeting room reservations for the public and staff. Coordinates speakers bureau presentations and library participation at community events. Bonnie also coordinates the video production schedule.
Contact Bonnie Cuevas • 580-4495
What we do
Library News Update: Bi-weekly electronic newsletter sent out to all adult library cardholders.
Interior and exterior directional, informational and digital signage and advertisements
Public & Media relations
Manages the library brand
Social media strategy and content
Web content cultivation and curation
Publications
Promoting Events
The Program Team determines the level of marketing that will be done for your program. If your program is given Level 3 marketing approval, the communications and marketing team will contact you to schedule a creative brief meeting at least 6 weeks before your event.
Level 1 marketing (all programs) = listed in online events schedule and listed on in-building electronic schedule day of event
Level 2 marketing = all of Level 1 plus social media post(s) and/or electronic slide in lobby, kids library, cafe and/or bookmobiles; select Level 2 events will also get a Facebook event
Level 3 marketing = all of Level 2 plus Facebook event; listing in 10 event news release sent to local media; electronic slide in lobby, kids library, cafe and/or bookmobiles; additional promotion as determined by communications and marketing
When to contact us
Our department is here for staff support. While we are usually juggling many projects simultaneously, we are always here for you to contact us. Please contact us well in advance of your needs (unless there is an emergency) and via email whenever possible.
Contact the C&M director immediately when
Media makes contact with a staff member. The director should always be the first contact for media.
Media are in the building or visiting one of our outreach sites or bookmobile stops. If C&M director is unavailable, contact Communications Editor, or Manager in Charge.
If you are requesting print or publicity deliverables for anything that has a deadline in the year's first quarter (January-April), please submit your request by November 30 of the previous year.
When you want to request signage, please take the following steps:
Make detailed notes about new signage or changes to existing signage.
Present your notes to your supervisor, who will make the formal request to C&M or will approve a meeting with C&M to discuss needs.
When you want to request additional promotion for a service or collection:
Receive approval for your request from your supervisor.
Contact C&M at least eight weeks in advance of when you want the information to go public.
Schedule a meeting with C&M director to discuss promotional needs.
Bring detailed notes about service or collection to the meeting.
Participate in project management (Basecamp) to receive information about deliverables, timeline and to-do lists.
Meet with art director and/or communications editor for follow-up (if deemed necessary by C&M director).
Be available to proof deliverables for accuracy and messaging.
Report to C&M director about the success of the promotion.
How we can help you help yourself
C&M can only do so much to help you promote the great work you're doing for the library. We encourage you to use your own skills when appropriate.
Post on your private social media about what you're up to or an upcoming event that you're putting on. Check the social media guidelines first, and then post away!
With C&M's approval, make your own bookmarks and flyers using library templates (updated templates are coming soon). Stay Curious brand PowerPoint template PowerPoint template also on Global drive here: L:\Groups & Teams\COMMUNICATIONS & MARKETING\Presentations\2018\SC PowerPoint template.
With C&M's approval, reach out to niche markets to spread the word. Cultivate email contact lists so we can reach out to specific groups when it might interest them.
Utilize word of mouth – tell customers about what we can offer them.
Attend Writing for Web [PDF], an annual class presented by C&M and Digital Services teaching staff how to contribute to the public website.
Follow what we're doing already – Read Library News Update (sent bi-weekly through email) and skim blog content on our public website.