Send us a screenshot of TSCPL social media ads you see. Then like, share and click the link. This helps our frequency to be seen by more eyes.

August placed ads on social media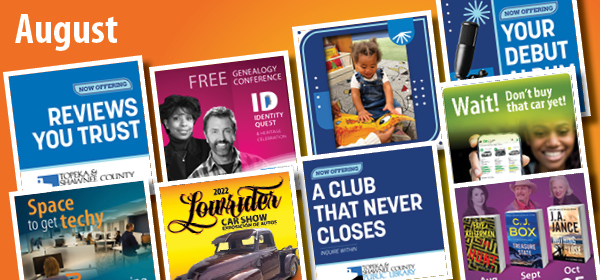 This month, if you see Level 2 Tech Center and Faye Kellerman Aug 30 author visit ads, share those to your pages for sure!
Scan through these to be in the know and answer questions from curious customers. Don't forget to take another fresh look at the "Now Offering" videos too.