Postcard #1 just hit mailboxes Mon June 28, 2021. It reads "Now Offering Chef Training, Inquire Within" which encourages readers to try borrowing some of our great cookbooks.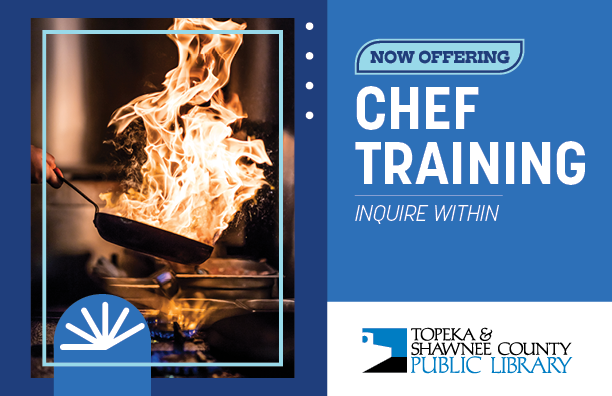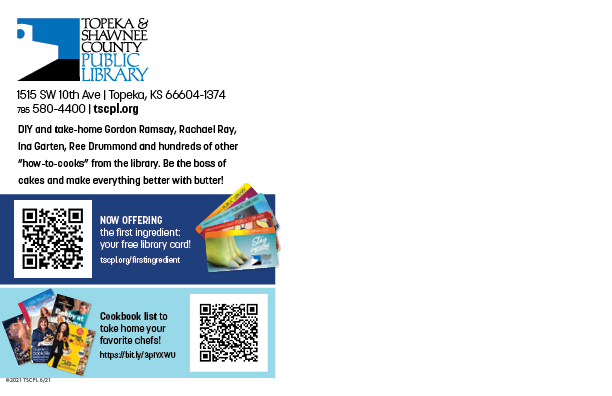 The back of the postcard reads:
"DIY and take-home Gordon Ramsay, Rachael Ray, Ina Garten, Ree Drummond and hundreds of other "how-to-cooks" from the library. Be the boss of cakes and make everything better with butter! NOW OFFERING the first ingredient: your free library card! Cookbook list to take home your favorite chefs! [QR codes are on the postcard]"
If you have customers inquire about this postcard, we would like to know and help them find some of the cookbooks mentioned on the postcard!